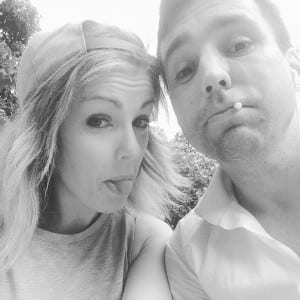 I'm not too sure which point I should be focusing on, the bad guest experiences or the Airbnb management system, but I will be explaining both so readers can be the judge. First, I had a guest book one of my apartments and checked in at night around 11:00 PM. He rang me up and asked how to check in. I gladly informed him of the instructions and he checked in successfully. Two days later on his check out day, our cleaners entered the apartment to clean after the check out time (11:00 AM). The guest was still sleeping, so the cleaners had to ask him to leave; he was not really listening so the cleaners had to ask several times.
Eventually he left but when the cleaners went inside the apartment, they found it in a hideous state. Everything had been moved, with splatters on the walls, sheets and blankets and pillows thrown everywhere, everything in the kitchen had been used and left unwashed, candles and decors were completely smashed, cups and other decors were missing, and there was a strong smell of cigarettes in the apartment. Obviously he had been smoking in our apartment, so already he did so many things wrong.
Guests are supposed to leave the keys on the table when they leave but when we couldn't find them, I tried contacting the guest all day by phone, text, Airbnb, and even on Facebook. Eventually the guest answered the phone late that night saying he forgot to leave the keys and took them with him. He came back to return the keys and I asked him to reimburse for the damages done at our apartment. He said he would if I sent him an email with an invoice. I did and surprisingly enough, he replied with a rejection. He said he would not take responsibility and didn't agree he left the apartment in a bad state.
I had to request money from Airbnb. Because the guest did not respond, it had to be escalated. Airbnb has not been replying. To be fair it has only been ten days, but I still think that is plenty of time for them to get back to me, as they have gotten in contact with me for other reasons, just not this. I have asked them what has happened to my case, and they only ask me to wait (probably forever).
Several days after this happened, the same guest decided to book another one of our apartments, and messaged me asking how to check in. If I'm thinking clearly, I couldn't imagine why he would do this because we clearly had by far the worst experience with him. Of course I had to cancel by calling up Airbnb (because it was already after check in time). Thankfully they cancelled that booking for us, but they also cancelled the previous booking that he made and paid for, which resulted in the past reservation fee to be refunded to him. This was pretty much the last thing we needed, but when I emailed them and asked for this to be fixed ASAP, they only said it was a glitch and will be looked into very shortly… as in never?
Unfortunately I'm still waiting on this, and not sure if I will ever hear from those case managers again. Airbnb really does a pathetic job with training staff, technical systems, management, and customer service. This isn't big news for anyone I suppose. I just wanted to put this post out here, to warn hosts about receiving dodgy guests. Please see if they have a bad history, review, or just a weird vibe in general. I just finished hosting his girlfriend today; I didn't even know it was her at the time. I basically hosted the same guest, who ruined our apartment once, and she did it again.
This one burned all of our candles and covered the fire alarm with a shower head. She was in bed "sick" all day according to our conversation. Again, there were stains all over the floor, sofa, and blankets, the place fuming with a candle smell so bad because there were five full sized candles all used up in just a few days. We found syringes under the bed and sofa and all the furniture was moved in weird places. They locked themselves out by leaving the key inside so I had to go and let them in. I really should have caught on there was something fishy about them then, and at least checked out the apartment. All these signs, and the fact that it was the same guest that ruined our last apartment… I could only think that they had been doing some kind of drugs at the property. Please beware of guests like these, as they seem to go around Airbnb houses to do drugs.