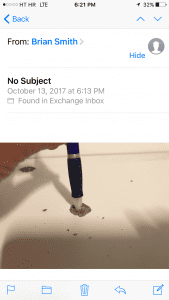 We rented a beautiful place in Salò, Italy on October 1st, 2017. We were greeted by the host on the first day and she was very friendly. She gave us the keys and the code to the safe. We asked if we could change the code for the safe, and she said no. We also inquired about the alarm system and she replied she didn't know how it worked but it's a very safe area.
One night while out to dinner our unit was robbed. One safe was picked open, the other pulled out completely. Only after did we realise the safes were not fastened to the wall, just fastened underneath with some short wood screws. Our losses would have been considerably less if the safes had been secured and the code was not common.
A police report was made that night. The police came in and there were no signs of forced entry. We left the apartment the next day, a day earlier than our planned departure. We felt unsafe and violated. Our trip continued for another two weeks. When we returned to the states we asked the host for a refund or a partial refund since we left early and our losses were substantial. The answer was no.
When I arrived back in the states I tried to write a review. Airbnb gives you 14 days to post a review. It had been 21 days. I called Airbnb and explained the situation. I have used Airbnb in the past and the beauty is the transparency of the reviews. I felt it was my obligation to let others know that this host did nothing to provide the security and safety you would normally expect while renting. I wrote three emails to Airbnb and a few phone calls asking to not only let us review this apartment, but also help us with a refund. As of this writing, there has been no response from Airbnb except that they would look into it. None of the host's items or property was disturbed or stolen except for the one safe. The safe was recovered by the police the next day… of course empty. My suggestion is to look for other accommodations.