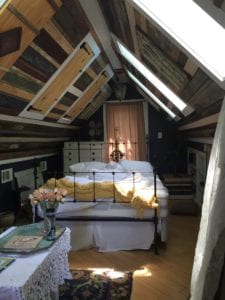 My daughter and her boyfriend stayed at this Airbnb on June 19, 2016. This is the message I sent to the owner today:
My daughter and her boyfriend stayed there on Sunday June 19th and contracted scabies. My daughter was in the emergency room this past Saturday and finally got a firm diagnosis after many days of being miserable and itchy and not getting properly diagnosed by an allergist or dermatologist. Your facility was the only foreign place that they have slept aside from home. With that, I would like to know if you've received any other complaints regarding scabies at your facility. I have not written to Airbnb corporate as of yet, but I will if I do not get a reply from you. I am also requesting a full refund for their stay, along with approximately $400.00 in medical bills. Waiting on your reply. I have photos of the unmade bedroom upon their arrival and I will indeed post this all over the internet. This has affected their health and quality of life.
With that, I made three phone calls to the Airbnb Customer Service line today. First, they hung up on me. Then I found somebody willing to let me email them the details, and my phone got disconnected. I called again and was told I am not allowed to email or speak to a corporate manager regarding such a health issue at a place that you are advertising and selling. When my daughter arrived, the bed wasn't even made. They then opted to take the other open room. Scabies is a very serious health issue that should not be taken lightly. The owner did not reply to me or my daughter as of yet. After being treated rather rudely three times today, I am prepared to write to the BBB, as well as the local news with my story. I would hope that you would review this case and be prepared to reimburse the stay as well as healthcare expenses; I do have receipts. I anxiously await your comments and reply.