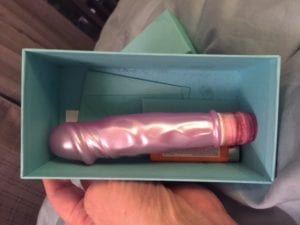 We booked a stay in an Airbnb for four nights in Toronto. The location was great. However, there were a few major issues:
The bed was terrible. There was no box spring or support for the mattress, so it sagged badly.
Not an inch of closet space or a single drawer was available.
The apartment was not very clean.
Living room was totally open and exposed for the neighbors to see; there were no blinds or curtains.
The patio advertised in the listing didn't have any furniture on it at all.
Light bulbs went out and there were no replacements.
The nightstand had dildos, vibrators and owner's underwear inside.
I gave an average review on Airbnb. They cut my review and only posted the positive: the location. How would the next renter know about any of the problems? This is the second time I had a problem with an Airbnb rental. I'm not likely to rent through them again.