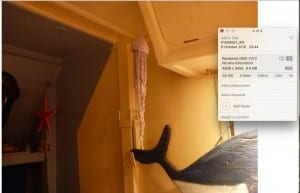 We recently had a lovely stay on a houseboat in Italy. Only a couple of nights, and beautiful accommodation. However, a day and a half after leaving the boat (in exactly the condition we found it) we were accused of stealing a knitted jellyfish that had been hanging up in the boat, and accused of breaking the special toilet installed on the boat. Both my partner and I used the toilet before we left – and locked – the boat for the last time. It worked perfectly for both of us. There was no handover back to the hosts, as the boat was in a private secure marina. We simply locked it, and left the key where instructed. Neither of us have any desire to steal anything from anyone. We are not thieves, or vandals.
The host demanded we pay 200 Euros to repair the apparently broken toilet. When we asked for proof of any damage, none was provided. When we declined to pay, the issue was escalated to the Airbnb Resolution Centre. Having submitted all of the evidence in my possession (which wasn't much), I waited for Airbnb to be in touch. Today (two weeks later), Airbnb emailed to say that they'd decided we should pay for the damages and, by the time I'd finished reading their email, had already billed my PayPal account.
The host had relatively good feedback. About 90% positive, and about 10% very negative. One or two of the negative reviews detail  experiences eerily similar to my own. The host alleging damage, theft or loss of items, which the guest claims were not damaged/stolen/lost. It seems very suspicious that the negative reviews are of a very similar nature to my experience. I'm very disappointed that Airbnb decided to rule on behalf of these con artists, and even more disappointed that I heard nothing from them until they decided to just take my money.
Please be careful with Airbnb in the future: take plenty of photos or even video when you arrive at the property, and when you leave.