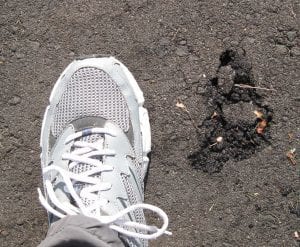 I'm done with Airbnb. I've done two extended stay vacation trips, one to New Mexico and, now, one to Thunder Bay, Ontario. Three of the five places I've stayed were excellent. Two were disasters; both of the awful "hosts" were older, single women. Both places were somewhat honestly described and priced about normal for equivalent facilities (including hotels) in the area. Honestly, I could have found decent, downtown hotel rooms with about the same accommodations for the price I paid for the Airbnb rentals. Looking at Hotels.com, I discovered I could have done as well in Thunder Bay and been walking distance from Lake Superior, downtown, and had a window.
After extracting ourselves from our New Mexico Airbnb disaster, I did find a really nice one-bedroom apartment for about 2/3rds of the Airbnb monthly rental price. It had a far better location and came with an all-access pass to a hot springs spa. I am a motorcycle rider and I've travelled all over North America and a good bit of western Mexico on a variety of motorcycles for the last 50 years. I have taught motorcycle safety classes for the last 17 years. I've owned motorcycles for most of my 70 years and have parked motorcycles on about every kind of surface imaginable without ever having a problem.
When I arrived in Thunder Bay for a week's stay, I met the owner in her driveway. She suggested I park my motorcycle in an area to the side of her driveway so she could get her car out in the morning for work. I moved it to where she suggested. I'd ridden about 450 miles from home to Thunder Bay that day and was beat. So, I parked the bike, unloaded my stuff, and settled into the room for the night. Thanks to the plastic covered mattress, I got about two hours of uncomfortable sleep before I gave up and moved to the couch.
The next day, I loafed in the apartment and backyard for most of the day and hiked about a mile to a grocery store and to check out the immediate area. When I got back, I put away the groceries, made a late lunch for myself, and a little later I went out to the motorcycle to make it more secure for the next evening. I discovered that the side-stand had sunk about an inch into her driveway. The bike was leaning precariously, so I moved it a little and put the bike up on the center stand. This isn't a big or a heavy motorcycle: 450 pounds, wet and loaded. It was late, almost dark, and I planned to talk to the host about the driveway damage in the morning.
I went back to the apartment to do some work. About 10:00 PM, the following exchange showed up via email: "Your bike has damaged my new driveway. Can you please put the plywood under your bike stands. It cost me $7000.00 for new driveway and don't have funds to repair it." This was followed by: "The asphalt is new… still sensation [sic] to weight and sharp objects. I am upset that you would ignore not telling me it happened and when I knocked on door to address the issue you ignored my knock. I leaned a plywood sheet against your bike so you can either put the sheet under the kick stands or possibly park it on the street. I will call the contractor tomorrow to provide an estimate on repairing. Hopefully he can reheat and level again. But I know there will be an expense to it. Please refrain from doing bike repairs on the driveway. As I said the asphalt is new and still very soft."
I replied: "I'm sorry I missed you at the door. I'm trying to do that writing thing I mentioned when I got here and had headphones on, so I didn't hear you. I wouldn't ignore you and I'm sorry you think that's who I am. Maybe this week isn't going to work for either of us. I didn't want to bother you with the driveway until I saw you next. If you had told me the driveway was new I might have thought to suggest a better place for me to park. It's not like making it into an emergency would change either of our evenings. I apologize for the trouble. I have a lot of experience parking motorcycles and I have never seen a new or old driveway fail like that at 75 F. I had no way to predict it would happen."
I dressed and went out in a rain storm to move the bike to the ¼" plywood she had leaned against my motorcycle. The next day, she seemed apologetic and I thought the weirdness had passed. She asked me how I'd slept and I told her the plastic-covered mattress was uncomfortable and I'd spent most of the night on the couch. She allowed that I could remove the plastic, which made the next night tolerable.
The "suite" she advertised was a small basement apartment, with the bathroom in a shared hallway. There were two tiny windows, one in the kitchen and one in the bedroom, but neither will open. Cooking smells stayed in the room for hours. The kitchen was well-equipped and functional. The backyard had a nice semi-private area, which could have been an excellent place to write during the day. However, there were nearby neighbors who eliminate any feeling of privacy. My first day out there, I answered the "whatcha doin'?" question four times, when someone looked over the fence after hearing me typing on my computer. I quit and read a book for the rest of the afternoon.
Three days later, at about 9:00 PM, I received the following email, via Airbnb's server: "I had the paving company come by to give me estimate on heating and leveling the kick stand hole and it will cost $250.00. We need to discuss in person on payment options for repair. He will drop off a written quote tomorrow in mailbox."
My reply to that was: "Julie, I'm in the apartment now, if you want to discuss this. However, I parked where you suggested. You did not warn me that the asphalt was either new or soft when I arrived. I had no way of knowing that your drive way would be different than any of the thousands of places I've parked a motorcycle over the last 50 years. Personally, I suspect your contractor used less aggregate than ideal for a strong surface. I'm no expert, but it's pretty obvious that there isn't much aggregate showing in the drive. The other side of not knowing the drive was not a stable place to park is that the failure of the surface integrity was about to allow my motorcycle to fall into your pavers, which would have caused a lot more damage to the motorcycle than $250. Monday's high temperature was 24 C/75 F, hardly high enough to expect that sort of pavement failure under anything resembling normal conditions. The important aggregate qualities for your asphalt paving project are durability and angularity (fractured faces). To get the strongest pavement structure, larger aggregates are used for the base, with successively smaller dating sites reviews aggregates used for upper layers in the pavement. However, it's also true that new asphalt driveways are supposed to be kept from everything from bicycle kickstands to high heeled shoes for as long as a year [I didn't know that until I looked it up yesterday]. You'll need to put a sign where anyone using that driveway can see it if you want to avoid future damage."
Of course, she did not take me up on my offer to discuss her driveway problem in person. That evening, I'd decided my Airbnb experiences were a draw. Three out of five decent experiences is not good enough. If I were to use Airbnb again, I feel that I'd have to use what are obviously sexist filters for any hosts I'd consider renting from. It's not worth the hassle or the moral issues. After discussing this experience with my wife over the phone, she decided that we're just going to avoid the whole experience by cancelling our Airbnb account, which she did that evening. As for the Thunder Bay rental, I'd paid for Sunday to Sunday, seven days, but when we had a plumbing emergency at home Thursday night, I decided to pack it up either Friday morning and call it a wash. I'm a big believe in avoiding the Sunk Cost Fallacy and that writing getaway turned into a general gumption trap. In three days, I managed one good day of writing and two days of agonizing over BS with the host. I'd rather be home, wrestling with figuring out how to negotiate quiet periods with my wife or finding an office to rent than fooling with this stuff. Airbnb proved to be more of an unreliable hassle than a viable alternative to hotels and motels.