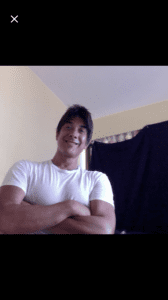 My mother is visiting me in Sydney from Canada this February. She booked her trip months ago after we told her of our news that my husband and I will be expecting our first child. She is visiting for close to three weeks and we wanted her to be comfortable and within walking distance from our place in Coogee.
Having lived in the eastern suburbs of Sydney for almost five years and a host on Airbnb myself I know how quickly places near the beach book out especially in summer, so I started my search in September as soon as she booked her flight. I was thrilled when I found her a two-bedroom apartment close to the beach within ten minutes walking distance from us. Not only that but the price was reasonable; it seemed perfect.
I contacted the host prior to sending through my booking request letting him know I was booking on behalf of my mother visiting from Canada and asking if I could go ahead with my booking request. As an Airbnb host myself, I always appreciate receiving a message from potential guests finding out a bit more about them and feel it is important to do the same as a guest. He replied right away, agreeing and advising that he was "flexible with check-in times so to let him know what time she arrived."
This was great news, so I proceeded to book and pay for her accommodation. However, while my husband and I were overseas on holiday over Christmas I received a notification from Airbnb that I had been refunded my booking fee for my mom's stay. I received no other communication from Airbnb or the host explaining why this had been cancelled. I contacted the host as soon as I found out, asking him why he had cancelled my booking and did not receive a reply. I still haven't over a week later.
I soon discovered he had rebooked his apartment on Airbnb for double the original asking price he initially listed for my exact dates. I contacted Airbnb right away and was informed by a member of their customer service team that the reason for the cancellation was that I was in breach of their "third party booking" policy and that I should not have booked on behalf of my mother. My mother is 70, not particularly tech savvy, and has never booked with Airbnb before. Not to mention I would be staying with her some of the time, I was making the payment in AUD, and I had checked with the host.
I screenshotted my correspondence with the host to Airbnb and the customer service representative merely offered an apology that the host had not informed me he was "uncomfortable" booking on behalf of my mother. They did not address my concerns that he had subsequently relisted his apartment at double his original asking price for the same dates I had booked. I also asked the representative if the host had been in contact with Airbnb to which he replied: "No. I have yet to speak to him."
The customer service member also sent me several links of new places to check out. Out of the four links he sent me, none were remotely in the location I wanted and were well over what I had paid originally. In one case, a rental was almost $1500 more. I did a quick search myself and there was less than 3% availability left for our dates in my area. To add insult to injury, on my Facebook, Instagram and Airbnb app the apartment I booked is advertised everywhere as a place to book. Seriously?
On the Airbnb website it states: "Because cancellations disrupt guests' plans and impact confidence in the Airbnb community, the following penalties will be applied for host cancellations: unavailable/blocked calendar. Your calendar will stay blocked and you won't be able to accept another reservation for the same dates of the cancelled reservation."
However, when I asked customer service why this has not applied to the host involved in my case, this is the reply I got: "Hosts and guests do have the ability to cancel a reservation for whatever reason they choose on our platform and in this situation, he will not be penalized for wanting to cancel this reservation."
The bottom line is Airbnb safe guards the host's right to make more money should they decide they listed a property at a bad price. There is no booking protection for guests. None. You can pay for accommodation and think you're secure but you're not. Airbnb presumes to know why a host has cancelled a booking despite never having been in contact with them. Hosts don't need to have a reason to cancel your reservation. I have advised Airbnb that I want to escalate this matter further, to which I haven't received a reply.