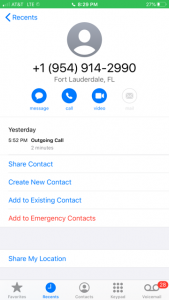 I am forwarding my email to a manager in a higher branch and showing a screenshot of my call back to the guest who cancelled three hours later. She claimed I didn't provide check in instructions. Yes, I did.
Airbnb made a management decision to cancel my rental from a guest on my behalf as the host without my consent. I've reached out, on hold for hours, talked to three people, and don't get responses on the messenger.
On July 14, a guest was supposed to check into my Airbnb in St. Augustine, Florida. I talked to her on the phone (called her back) at 5:53 PM and explained where to find the key since my check-in instructions didn't go through it (trouble with the app at this time for days).
Then at 8:00 PM she was "cancelled by host", remaining blocked on my calendar, and refunded. It was the busiest month of the year in my most popular rental. No one will resolve this with me; in fact, they are blatantly ignoring me. It shouldn't have happened.
I want Airbnb to pay me back for the money they refunded her and provide an apology for screwing up and ignoring me. I am a Superhost and have been for several years with six listings and one I co-host. I have had other major issues in the past with Airbnb and never brought it to a higher up's attention.